Aetna Springs Resort & Vineyard Estates
Leadership
---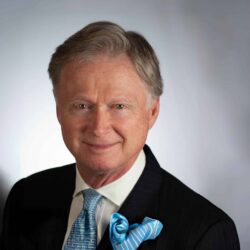 David Wickline is a seasoned Sponsor and entrepreneur with a 40-year track record of creating value for investors. He can identify undervalued opportunities and transform them into leading resorts.  Wickline combines visionary thinking with a pragmatic approach to financial feasibility gained from his early years at renowned investment banks Goldman Sachs and JP Morgan.  
His achievements include originating and sponsoring resort ventures across the United States and Asia, ranging from $50 million to over $500 million in project size. Wickline has successfully managed master planned development budgets exceeding $1 billion, and typically delivered returns of two to five times for equity investors.  He skillfully navigated projects through severe economic downturns in Asia and the US with calm perseverance, creative project structuring and cost-effective budgets.
Learn More
Featured Resort Transactions
---
---
Aetna Springs Resort & Vineyard Estates comprises over 3,100 acres in the Napa Valley of California. It is Napa's largest resort acreage and the last luxury resort to be developed. Alchemy acquired the property in early 2019 for $100 million less than the pension fund owner invested over the prior decade. Within three years, we enhanced values and sold for over 2x its purchase price of $22 million.
---
Purchased former Nikko Hotel from Japan Airlines and sold within three years to Korean investor for a 10x gain on purchase price.
---
The Palau Peninsula Resort was designed to overlook the famed Rock Islands national marine sanctuary in the Republic of Palau, Micronesia. Spanning 250 acres, this extraordinary resort development features three luxury hotel sites, complemented by additional villa sites. Within the surrounding lagoon lies a rich tapestry of habitats which are home to abundant biological and marine life.
Alchemy Resorts' Global Reach
10+ transactions and counting
---